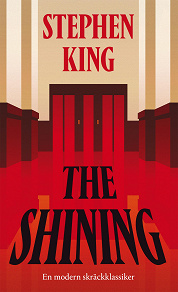 Isbn:
978-91-0014-353-4
Publisher:
Albert Bonniers förlag
Category:
Crime & Mystery
Accessible since:
September 2014
---
The Shining - Varsel
När Jack Torrance får i uppdrag att ta hand om det isolerade Overlook Hotel över vintern, ser han det som en möjlighet att komma på fötter igen efter att ha misslyckats som författare och fått sparken från sitt lärarjobb. Hans fru, Wendy, ser vintermånaderna uppe i bergen som en chans att läka relationen med Jack och förhindra att familjen splittras. Danny, deras femårige son, ser något helt annat. Han är synsk och kan se scener som ingen femåring någonsin borde få se. Han ser hotellets fasansfulla förflutna och de onda krafter som väntar på familjen ... Varsel är Stephen Kings tredje utgivna roman och den bok som innebar hans stora internationella genombrott. Boken ligger också till grund för Stanley Kubricks klassiska skräckfilm The Shining med Jack Nicholson i huvudrollen.
---