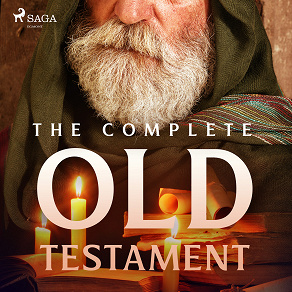 Isbn:
978-87-1167-390-4
Publisher:
Saga Egmont
Category:
Religion & Beliefs
Accessible since:
July 2020
Narrator:
Christopher Glyn
Length: 65 hours 57 minutes
---
The Complete Old Testament
The Old Testament is a collection of thirty-nine books about the history and religion of the people of Israel. The authors of these books are unknown, and each book possesses a unique tone, style, and message. Individually, they include stories, laws, and sayings that are intended to function as models of religious and ethical conduct. Together – through hundreds of characters and detailed events – they represent a unified narrative about God and his attempt to relate to humankind by relating to a specific group of people.

The Old Testament contains four main sections: the Pentateuch, the Former Prophets (or Historical Books), the Writings, and the Latter Prophets.


Christopher Glyn became a Christian at the age of 21, giving up a promising theatrical career in the U.K. to engage in full-time missionary work. In the 35 years since then, he has have been very active in the field of Christian radio, primarily on the Asia and African continents.
"For years it has been my dream to record an audio version of the Holy Bible, combining my training as an actor with my love for God's Word. I am happy now to have the opportunity to do so. I started the very long process of recording the Bible 3 years ago and by the summer of 2011, the entire Bible was finished. I pray with my whole heart that these readings will be a blessing and an inspiration to many."
Listen to sample
---