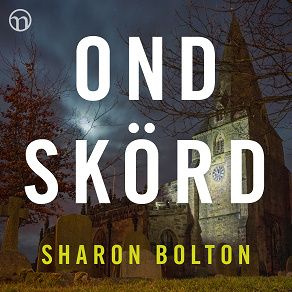 Isbn:
978-91-7893-665-6
Publisher:
Modernista
Category:
Crime & Mystery
Accessible since:
September 2020
Narrator:
Johan Gry
Length: 16 hours 22 minutes
---
Ond skörd
»Bland det läskigaste jag har läst.« Lotta Olsson, DN

»Sharon Bolton är fenomenal på att framkalla landsbygdslivets klaustrofobiska känsla. Ond skörd är hennes läskigaste roman hittills.« The Guardian

Tolvåriga Tom Fletcher och hans familj har precis flyttat till det lilla samhället Heptonclough i utkanten av en vidsträckt hed. Familjen verkar äntligen ha funnit sitt drömhem. Men snart rämnar fernissan. Tom börjar höra röster och ser en underlig flicka smyga omkring vid kyrkogården. Han är övertygad om att han är förföljd.
De vuxna i Toms närhet försöker hjälpa honom, inklusive samhällets nye kyrkoherde Harry Laycock och psykiatrikern Evi Oliver. 
Men det visar sig snart att något inte står rätt till i Heptonclough. Det som familjen Fletcher till en början trodde var busstreck visar sig vara rena hot. Och när Toms yngre syskon Milly och Joe försvinner blir mardrömmen verklighet.

SHARON BOLTON, född i Lancashire i England, hör till Storbritanniens mest hyllade deckarförfattare och är översatt till ett tiotal språk. 2014 mottog hon The Dagger in the Library från Crime Writers' Association för sitt samlade författarskap. 2010 erhöll hon The Mary Higgins Clark Award för sin andra roman Awakening. Hon har även nominerats till The CWA Gold Dagger, The Theakston's Old Peculier Prize och The International Thriller Writers' Best First Novel Award. Sharon Bolton är i dag bosatt i byn Chiltern Hills utanför Oxford.
Listen to sample
---