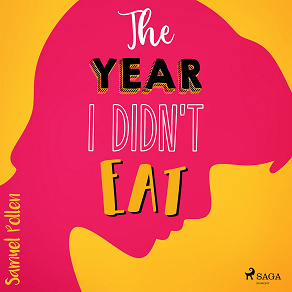 Isbn:
978-87-2703-649-6
Publisher:
Saga Egmont
Category:
12 -15 years
Children's books
Accessible since:
July 2023
Narrator:
Ashley Margolis
Length: 6 hours 33 minutes
---
The Year I Didn't Eat
What if the one person you could talk to was also the one person that you were battling against?

In this unforgettable and uplifting story, 14-year-old Max is consumed by Ana - also known as anorexia, his eating disorder.

And as Max writes to Ana every day, Ana feeds on his fears, encouraging him to lose more and more weight.

But when Max's brother gifts him a geocache for Christmas, Max soon discovers a new world and way of conversation. Can he break free from his one and only 'friend'?

Weaving a heartfelt, harrowing, and personal tale based on Sam Pollen's own struggles with anorexia, 'The Year I Didn't Eat' is the ideal read for fans of Meg Haston's 'Paperweight' and Netflix's 'To the Bone'.

Samuel Pollen is a writer from Cheshire. His first book, 'The Year I Didn't Eat', explores a 14-year-old boy's experience of living with anorexia. A funny, poignant book about friendship and family, it won Lancashire Book of the Year and was one of The Telegraph's and The Guardian's best children's books of 2019.
Listen to sample
---